Peaceful nuclear explosions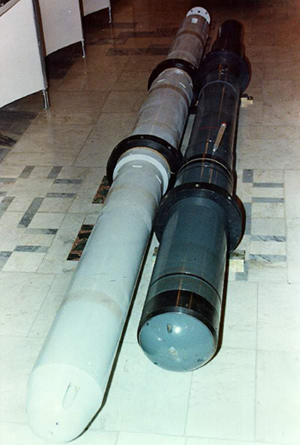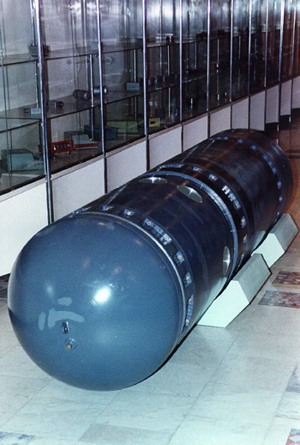 Russian scientists tried to find ways of peaceful usage of nuclear energy since the very first researches in this sphere.
Blow-off explosions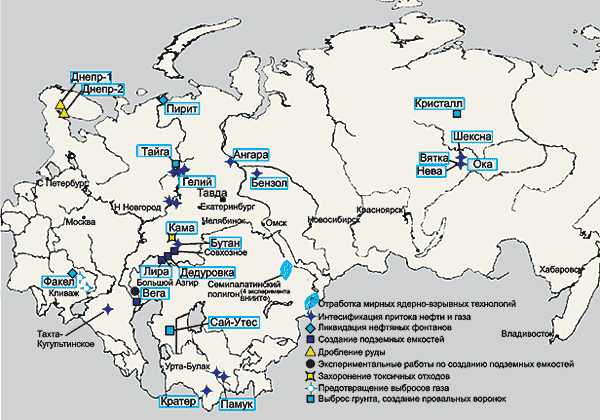 Blow-off explosions are used for creation of channels, reservoirs, harbors and so on. So, why is this measure economical? That is an explanation. There is a small «ball» with huge energy. And we get, that the cost of nuclear explosion is much lower than the cost of the ordinary explosives in relation to the volume. One more peculiarity is that the cost of the charge doesn't increase in case of power increase. There is also an economy in a missile placement. To locate an ordinary explosive, you need to construct a tunnel or some other special premises. While for nuclear charge placement, an ordinary research well is quite enough.
The first experiment on peaceful usage of nuclear energy took place in 1965. That was an underground explosion on a bank of a river Chagan, 80 km from Semipalatinsk. The aim of this explosion was the formation of reservoir with greater capacity. The power of the charge was 140 kilotons. The depth of charge location – 180 meters. The result of the explosion is a funnel with 550 meters diameter and 90 meters depth.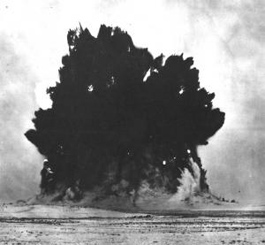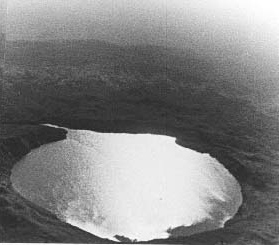 Extinguishing of large natural gas and oil fountains
Nuclear explosions were used for extinguishing of large gas fountains, which did away with millions of cube meters of gas. First time in the world the gas fountain was extinguished by nuclear explosion on 30 September 1966 in Urta-Bulak, in Uzbekistan.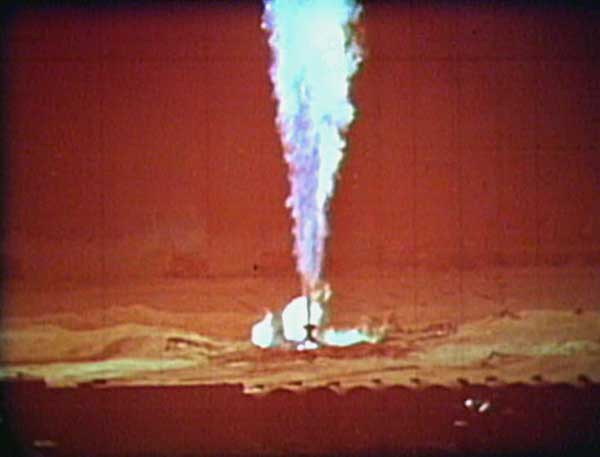 Creating of underground storages
Underground storages are formed by special type of explosions. Such explosions take place deeply under ground to prevent the destruction of the earth's surface. There were 15 such explosions near Astrahan', 6 – near Ural'sk to create gas storages.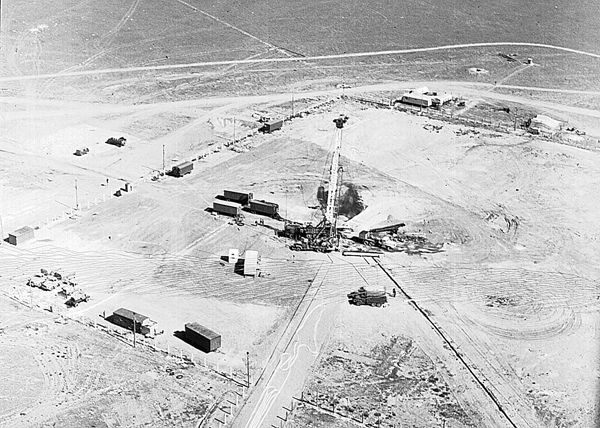 One can see burning torches near gas deposits. That is gas condensate (valuable fuel, used by mechanics).After refinement gas is directed to gas pipelines, while gas condensate isn't directed anywhere as tanks are full. That's why it is burned. Tanks are expensive, and they occupy much space, sometimes they explode. Surface tanks release gas condensate through valves.
At 1-kilometer depth nuclear explosion forms empty spaces in salt layers. Such an explosion excludes an output of radioactive products on the surface. An explosion with millions of degrees temperature forms a gas bubble – everything evaporates there. This bubble expands, it is surrounded by melted rock – and a space is formed. All the radioactive products remain in this space. They are at the cavity bottom. And then this layer is covered by melted rocks.
Geological exploration
Geologists try to find natural resources by studying seismic waves produced by explosions. Explosions are registered by seismographs and it helps to define earth crust structure. But this method requires taiga cutting down and chink drilling every 20 km. Each chink contains a small charge. This charge is rather week, that's why research results are not very reliable. Moreover, such a method makes it impossible to probe the earth's crust deeply. Nuclear explosions give different results. This charge is placed at 500-700 meters depth – such a depth prevents an output of radioactive products through groundwater on the surface. Seismographs are installed and 3-4 explosions take place. Such measures were taken in Siberia. Thanks to this method, the number of geological researches reduced 100 times.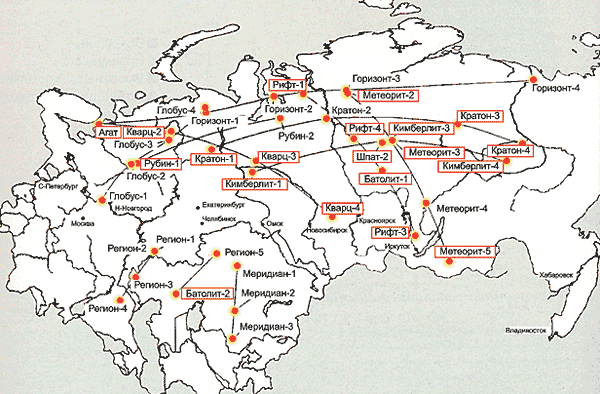 But out of many explosions there was one unsuccessful. It happened in Yakutia. A well wasn't cemented and gas shot out. This event caused distrust to the nuclear explosions. And since 1986 nuclear moratorium is imposed.